Farmville has been launch in June 2009 and after month it has been rated at #8 in Top 25 Facebook Games. Farmville has become the most popular games on Facebook. It has been rank at #1 Facebook Game on August 2009 up until now.
Farmville users can't get enough of farming. They make impressive hay bales art farm just like the Image below.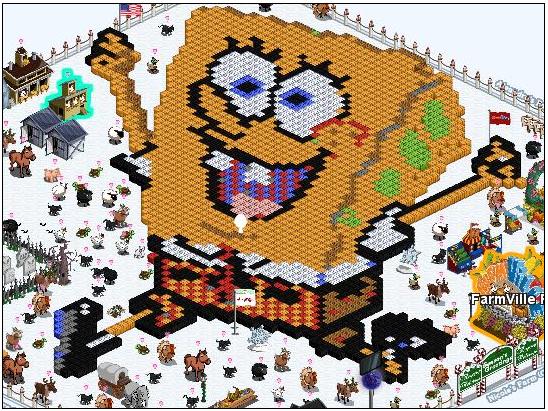 Fake AV gang launches its attack to the Farmville users by poisoning Yahoo and Google search results using the following keywords (see Image 1):
"designing hay bale in Farmville"
"deleting hay bale in Farmville"

Clicking the highlighted links may lead to fake antivirus pop-up alert (see Image 2) that will lead to fake scanning page (see Image 3) showing false detections and lately will ask to download Malicious Executable file (detected as W32/FraudPack.E!Generic) that will download Fake AV to your system.
We recommend users to do the following whenever you encounter the above infection.
Terminate the Web browser process (Mozilla Firefox, Internet Explorer, etc.).
Don't execute the downloaded file from untrusted sites.
Cleanup your computer from malwares with this manual